Hey hey...
Hope everyone is having a wonderful Thursday night...
we just had a spectacular storm here in Pa....
rain was coming down in sheets, the thunder was breathtaking, and the lightning made it bright as day=)
I love those kinds of storms!
Just thought I would post another wrapping idea to add to my collection. This gift was bright and colorful, so I thought, rather than cover up the items, why not just tie a big bow onto them and hot glue some brightly colored faux fruit to the top...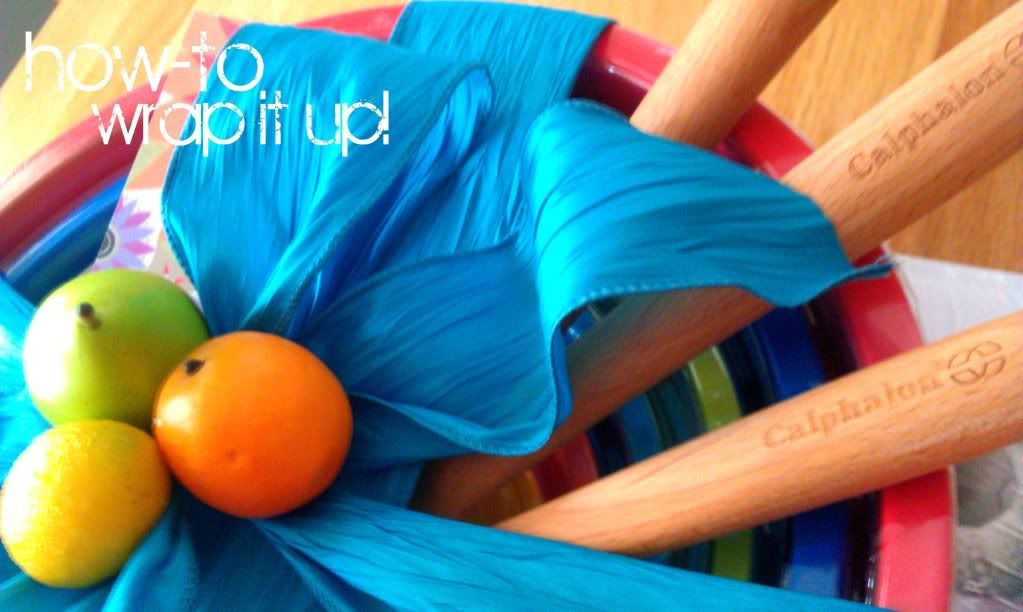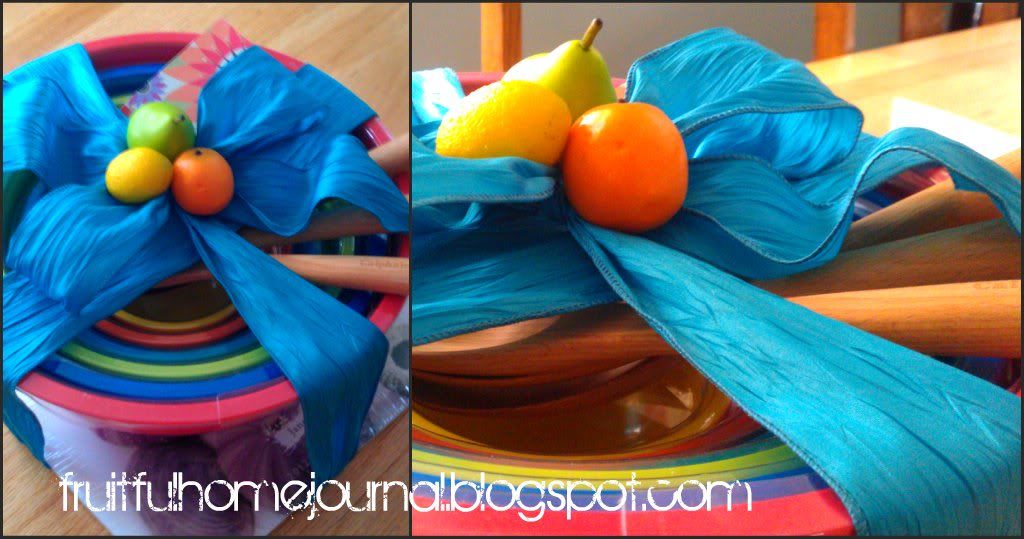 What do you think?
linking up to: