Since these little wonders are all over the blog world lately...I thought I would try my hand at my own t-shirt necklaces, using a few old t-shirts I picked up at goodwill for $1.50 each...
Using my rotary cutter, I sliced off the bottom half of each shirt, then cut slits into them, being sure to not slice all the way to the seams...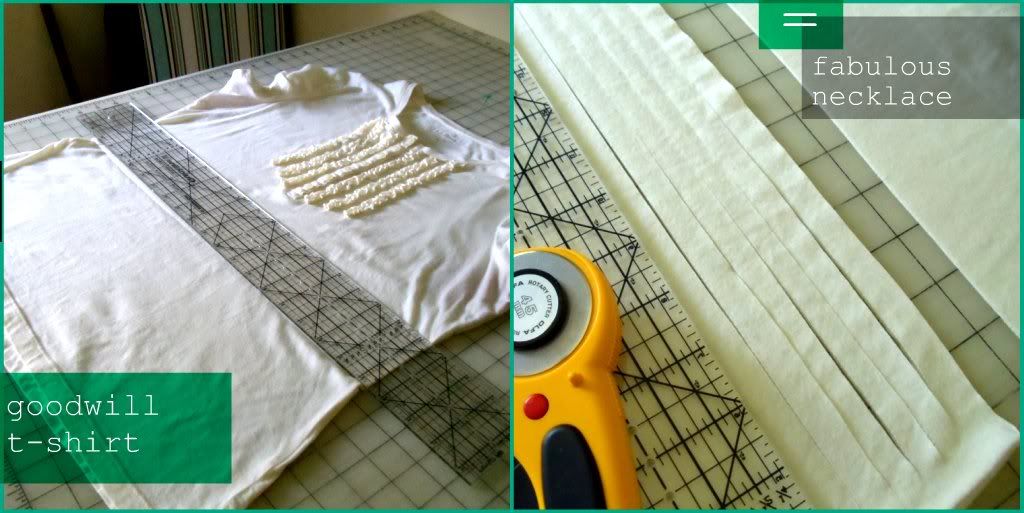 Then I opened the necklace up by separating the front and back, and using two extra fabric pieces, I wrapped the seams ...for a more detailed how-to...visit this lovely blog
here
.
I am so pleased with the result..woohoo!
I might still add a little embellishment to them...maybe some wooden beads like in the tutorial I linked to...but for now...I love them=)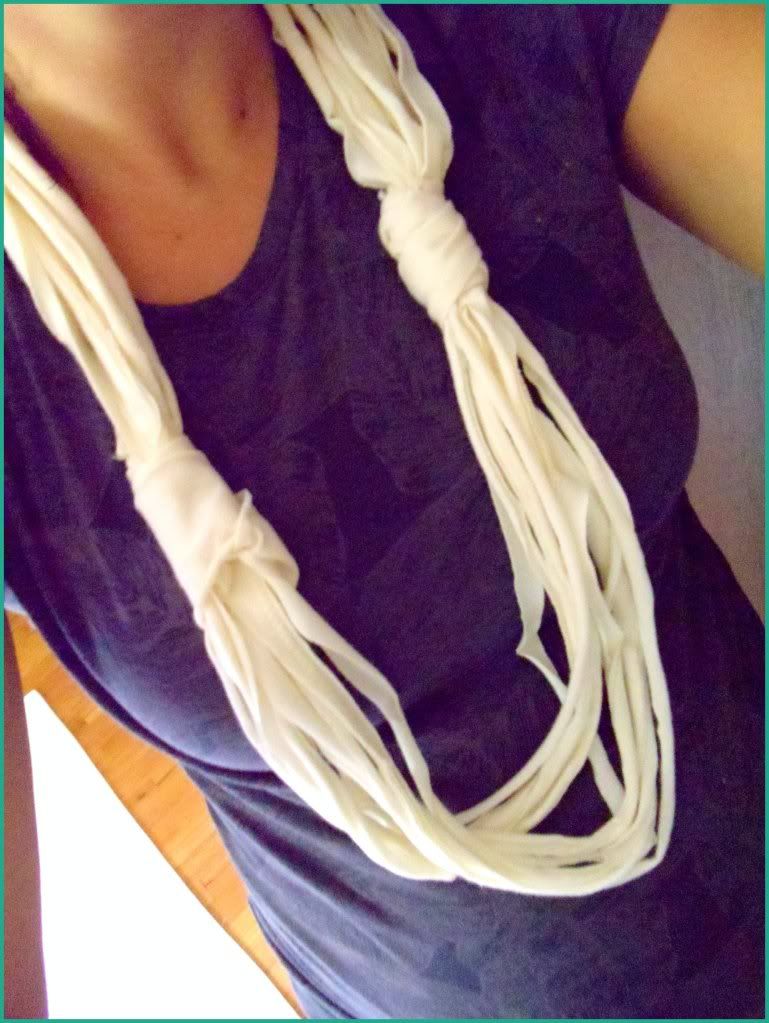 Here it is doubled up...
Anyone else try making these little beauties lately?