You know that old expression...the best things in life are free?
well, yesterday was my lucky day...
I got not one, but TWO free things =)
Thing #1: Free fall decor...
Mike and I spent the evening with his parents and grandparents, and much to my delight, his Mom-mom suggested that we go scavenging for acorns for me to use as decoration around the house this fall...
She didn't have to ask me twice ;)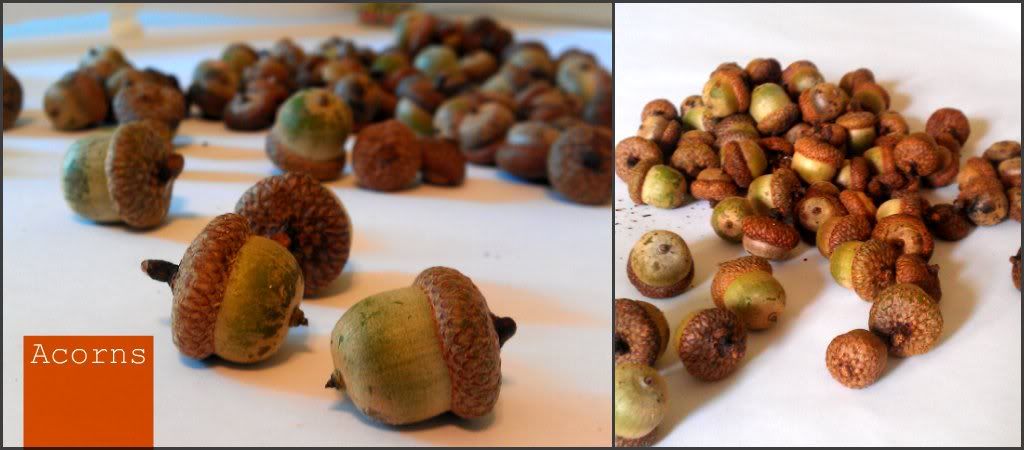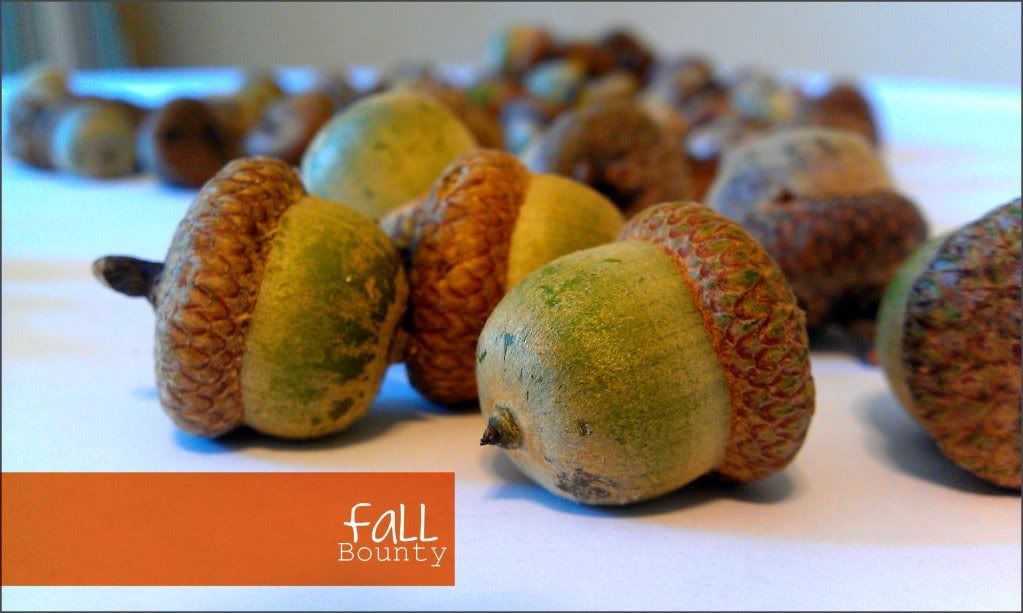 Isn't it amazing how some of the best things fall right out of trees for us to enjoy?
Thing #2: Free decorating ideas...
The other exciting thing came in the form the new
potterybarn
magazine that arrived in my mailbox yesterday...complete with a few new pages of harvest-y goodness!!
Is anyone else craving fall...pumpkins, cider, sweaters, and corn mazes?