Ever since I was young I loved giving gifts...
and although I would like to say that my enjoyment was found purely in just blessing the recipient with something meaningful...
if I said that I would be lying, and I try not to do that;)
the truth is that I love love love to wrap gifts.
To me, a gift is only as spectacular as the way it is presented. (ok-so this does not apply to all gifts...but a lot of gifts)
Which is why, when my sister suggested it, I decided to start taking pictures of some of the gifts I have wrapped and given recently, so that all you in blog world could share in my enthusiasm for gift wrapping=)
So Nicole, this ones for you...some of my latest packages!
This first one was a thank you gift for my mom for watching her grand-puppy for a week while Mike and I were away...Instead of paper, I decided to use some extra fabric that I had on hand, tying it up like a giant piece of candy and adding a flower and sticker to the top as a garnish...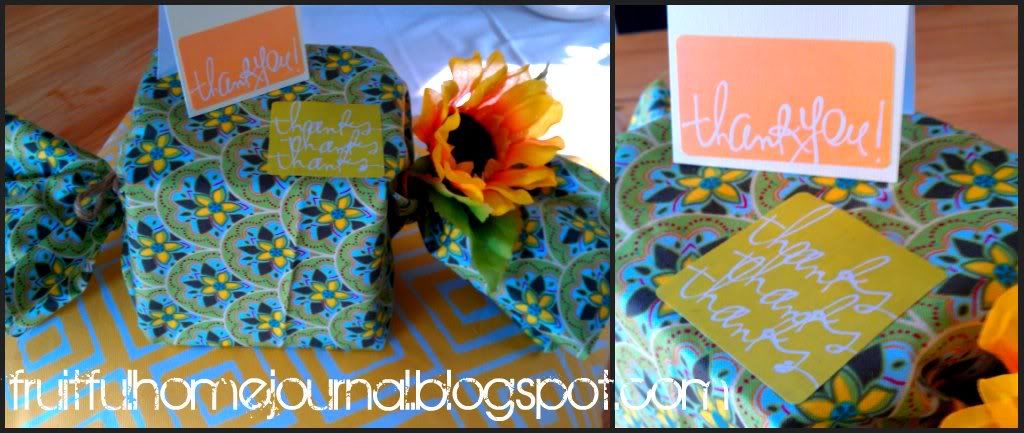 This next one is a gift for my dear friend Kirsten for her birthday a few weeks ago...which I wrapped similarly with more fabric, twine and a flower on top...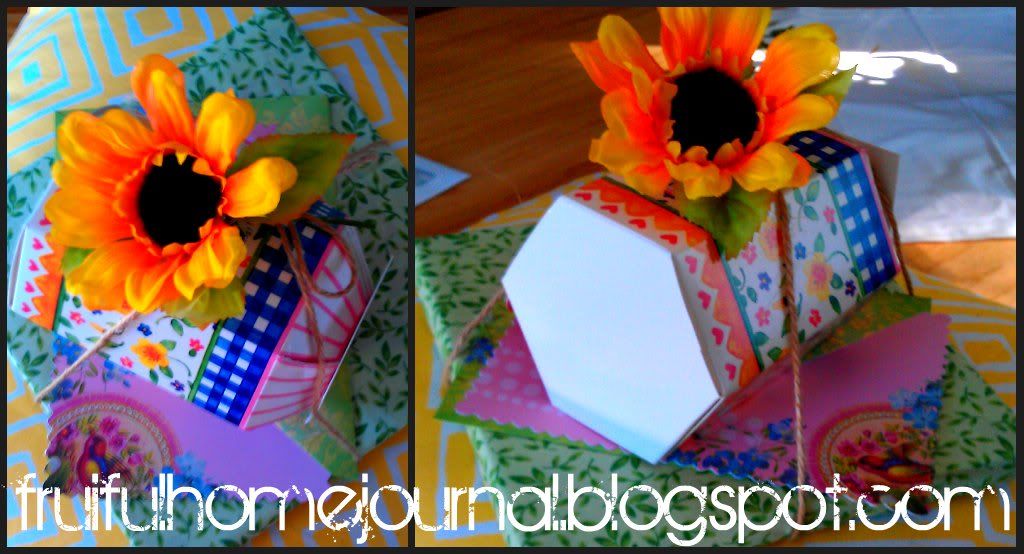 This last gift was another thank you gift...for our neighbors who kept an eye on our house while we were away...isn't it amazing what a little ribbon and faux flower can do for a simple candle=)
So there you have it folks, some of my most recent packages:) I can't wait 'till Christmas when my wrapping fetish kicks into overdrive...and I can post some more package ideas!
Hope everyone is having a wonderful Tuesday!!