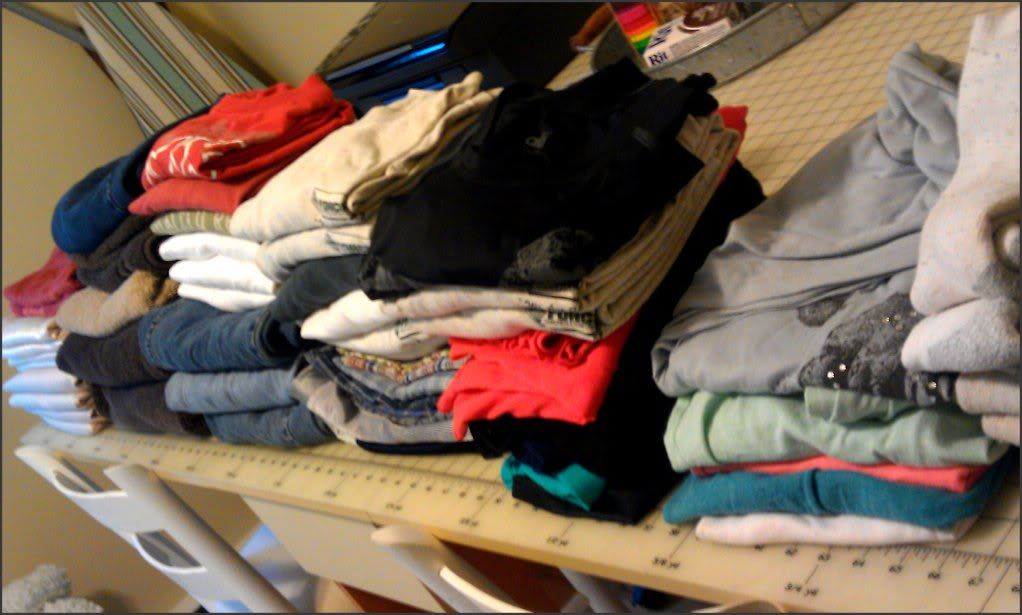 Where to begin???
I cannot believe it has been a whole week since I have posted anything...
I am fighting that old blogging guilt as I sit here typing...
This has truly been one of the most productive weeks I have had my entire pregnancy.
and one of the most exhausting.
-the nursery is painted (batten board walls and all)
-my 7 loads of laundry, which sat untouched while the nursery was getting painted are washed, folded and put away
-my entire house, which also sat untouched while the nursery was getting painted is now vacuumed, dusted, and mopped
-the walls throughout my home have all been touched up, and my window ledges have all gotten a fresh coat of stain
-my hardwood floors are freshly lemon oiled and smelling sweet
-Mike and I successfully pulled off a Labor Day party for 25 of my extended family members (some of whom had never seen our home)
-I am still alive.
-I ache from the top of my head to the tips of my toes.
needless to say, my nesting drive is in full swing...
time for a break;)
Hope everyone had a fabulous labor day weekend and got to spend some quality time with loved ones=)
P.S. Its official, the
Mymemories
giveaway will begin on this Friday, and will end on Monday...so be sure to come back later this week for details!!!