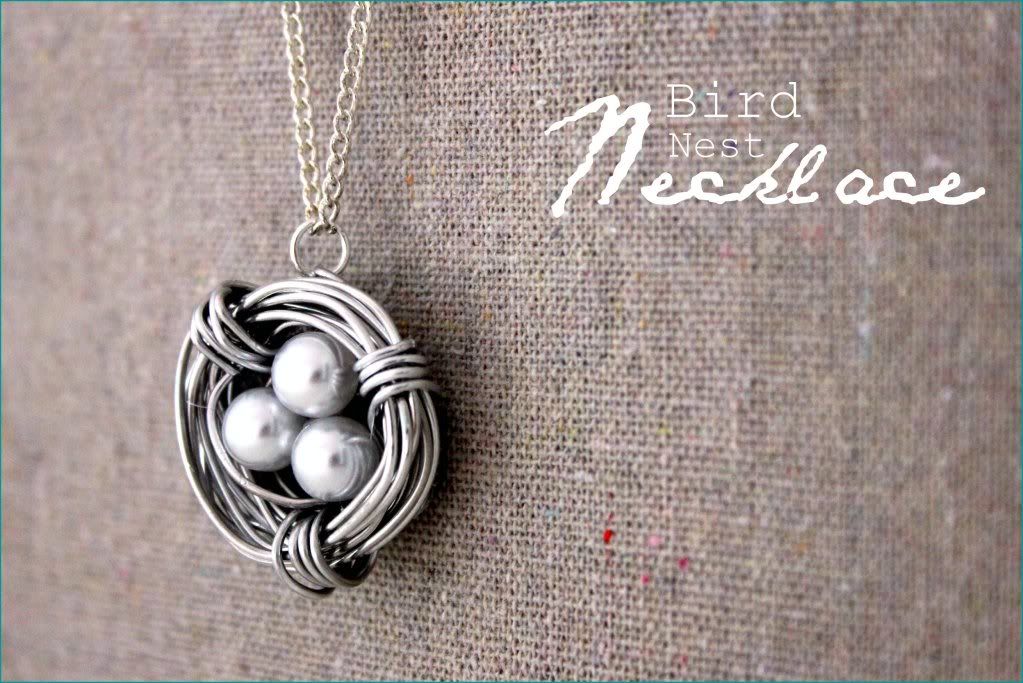 My first and only "

aha

" moment of the day was figuring out how to make a header that included five columns instead of four... so I added a picture just to even things out a bit=)
... much better I think!
And as you can see... the picture I added is one of my latest project...
a
bird nest necklace
.
I had this picture on my pinterest for a few weeks now... and last night I decided to make one for myself!
I am so happy with the result... so cute and easy!
And as much as I like it by itself...I like it even more paired with this silver pendant that has been sitting chain-less in my drawer for a few months now...
What do you think?!
I was going to just wing it (no pun intended;) when it came to figuring out how to make this little beauty, but then I found the original tutorial from Laura over at
livelaughandphotograph
...
which was a big help=) Not to mention she is the real genius behind this delicacy... so thank you Laura!
Hope everyone is having a great night, I'm off to make some dinner!