It's about 11:30 here and my little one has begun his.or.her nightly aerobics, which combined with the 2 hour nap I took this afternoon pretty much guarantees another hour or two or sleeplessness on my part...
Which is not necessarily a bad thing considering I have been the worst blogger since third trimester hit at the beginning of August...and I have some major catching up to do...

So, in honor of this late night soiree hosted by the little one inside me...I'm going to write the first post in a new mini series I am beginning, chronicling the progression of the nursery that I have been so diligently working on=)
Here we go!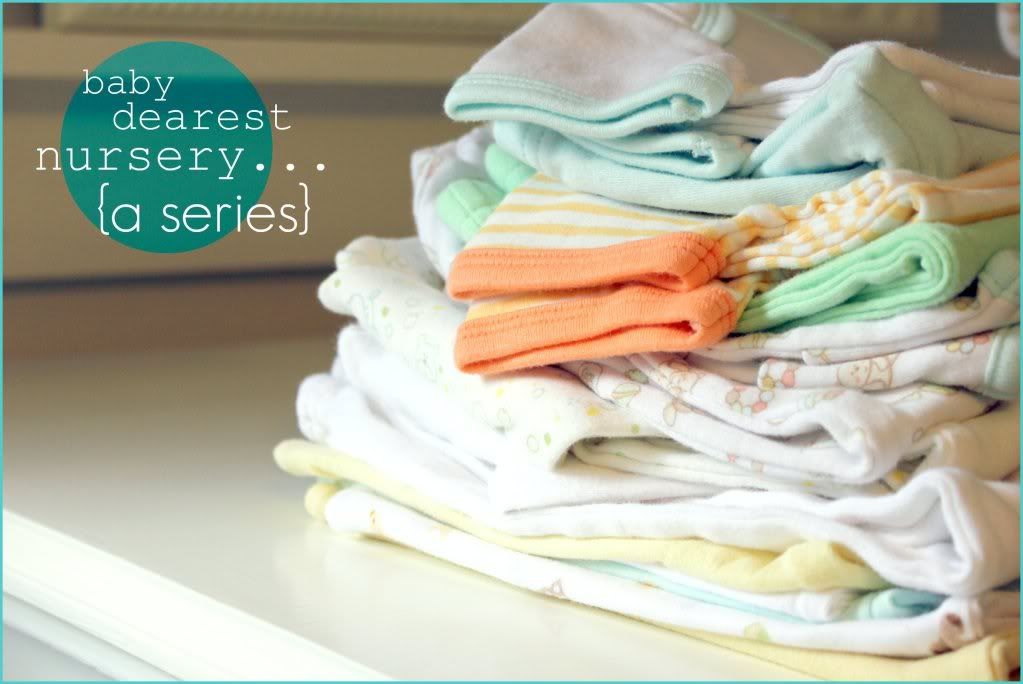 Although I would love to just skip ahead to all the fun stuff, like the crib set, and the onesies, and the little hats and booties...
We must begin at the beginning...
One beautiful Saturday afternoon a month or so ago, Mike helped me (aka. I helped him) hang board and batten on the walls or what would become the nursery...
Although there are some great tutorials out there...we didn't really follow anything specific...just learned as we went...
(if I were to have completed this project myself,
here
is the resource I would have used...Sarah over at
Thrifty Decor Chick
has some amazing step by step instructions for all kinds of molding projects=)
Here was the progression: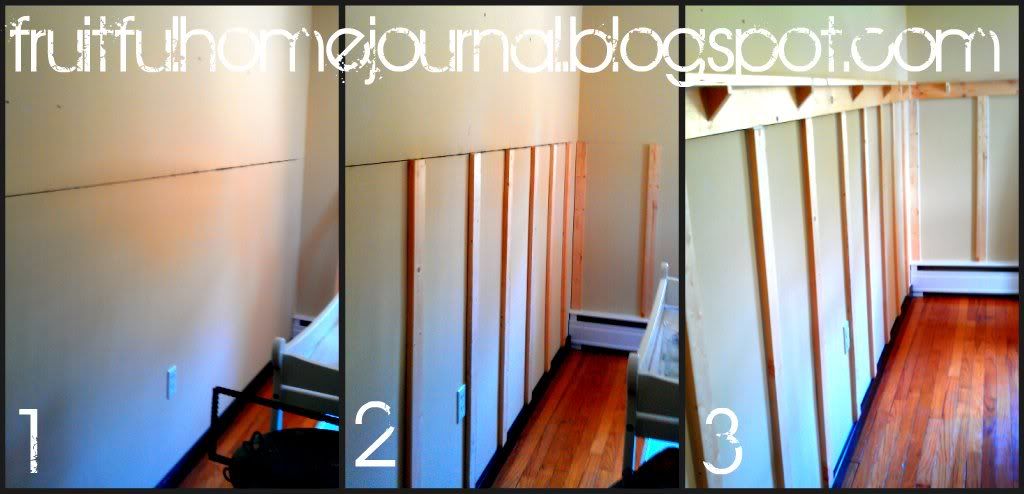 I decided I wanted it to look a little on the rustic side, with a nice wide ledge at the top, so I could interchange pictures and knick-knacks at my leisure without leaving holes in the walls:)
I am soooo happy with the result!! My hubby never ceases to amaze me with his seemingly effortless carpentry skills, and he created exactly what I had in mind=)
So there you have it...part one of the nursery progress!!
Maybe now I will get some sleep!!