In addition to bringing home Tom and Pep yesterday, I found a little inspiration at the Christmas Tree Shoppes that I wanted to try and make myself...



Sisal drink coasters.



So simple, so easy, and so cute!
I had lots of cork leftover from another project, and I picked up a giant role of sisal from Lowe's for about $7.
I started by tracing the bottom of a glass jar with a sharpie, to get my basic shape...not to worry about the black lines they get covered! Then I cut out eight circles, and began to glue (using a hot glue gun)!
I first glued one piece of sisal around the whole edge, to hide any imperfections and have a foundation for the rest of the sisal.
Then I took another piece and wrapped it around the top, gluing about an inch or two at a time...
I didn't take pictures of the whole gluing process, but let me tell you, it was so easy!
And less than an hour later, this is what my set of eight looked like!
I love them!! and they are so nice and neutral that they could be used in just about any room in our home...or on our new patio!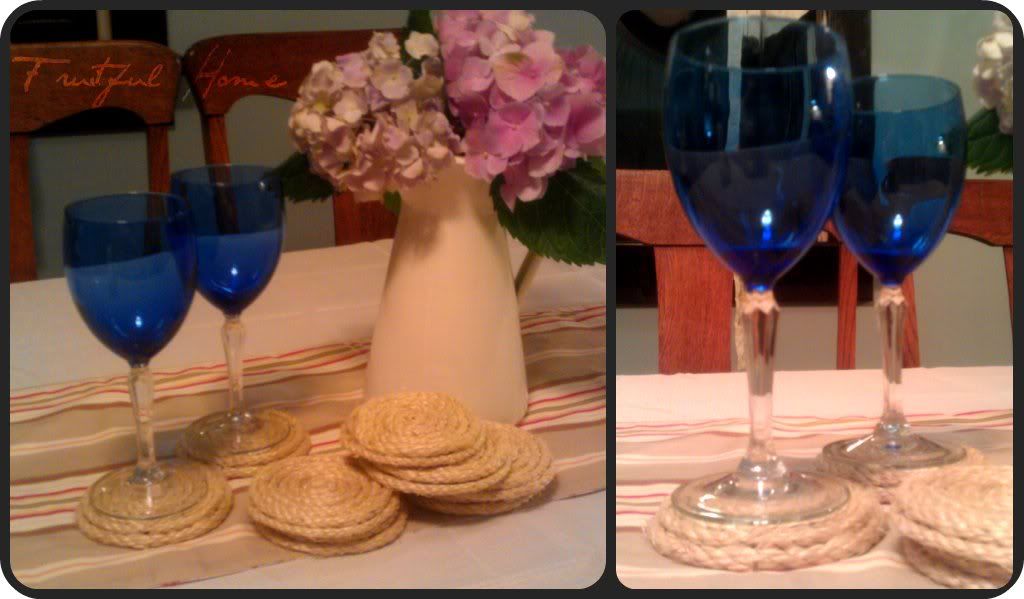 Cute huh? I was so happy with them!
I thought they also might be a cute, inexpensive houswarming gift to make for a friend, so I bundled them up like they were a gift, just to see how they would look...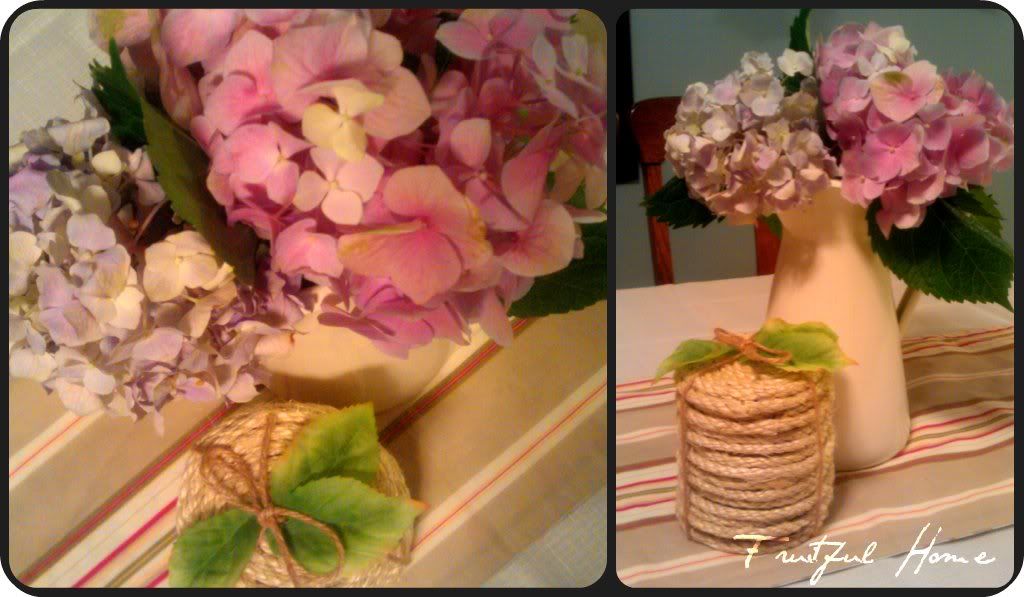 Hope everyone is having a fabulous Thursday!
Here are some Parties I am linking up to, check them out for more great ideas!:
p.s. Does anyone know how to make these links tiny-er and in a neat little row?