Since I am slowly but surely getting pictures posted of our home, I thought I would take a few minutes and show you our upstairs bathroom, which we renovated on a snowy day this past winter.
Here are the only two before pictures that we have...
You cannot fully appreciate in the picture, just how yucky old tile was, and how vibrant the blue walls were...
We really were fortunate that the previous owner put in a nice white bath-fitter shower/tub as well as a new pedestal sink, and the toilet was still in decent condition, so they stayed...
We did, however, tear out the old tile, hang bead-board and molding, repaint the walls, trim, and ceiling, and replace all the fixtures and hardware with brushed nickle fixtures.
Here is the result!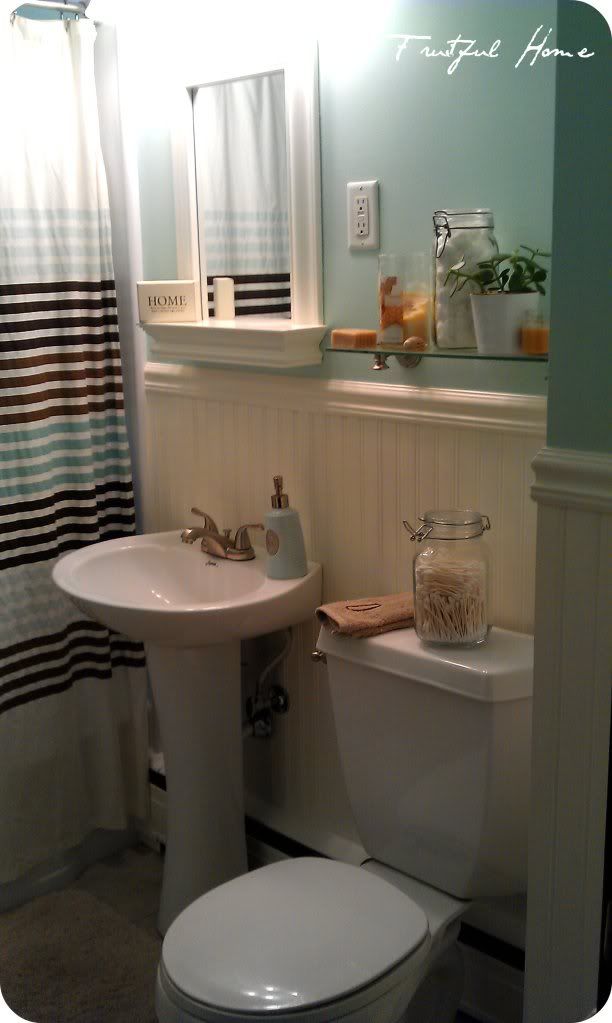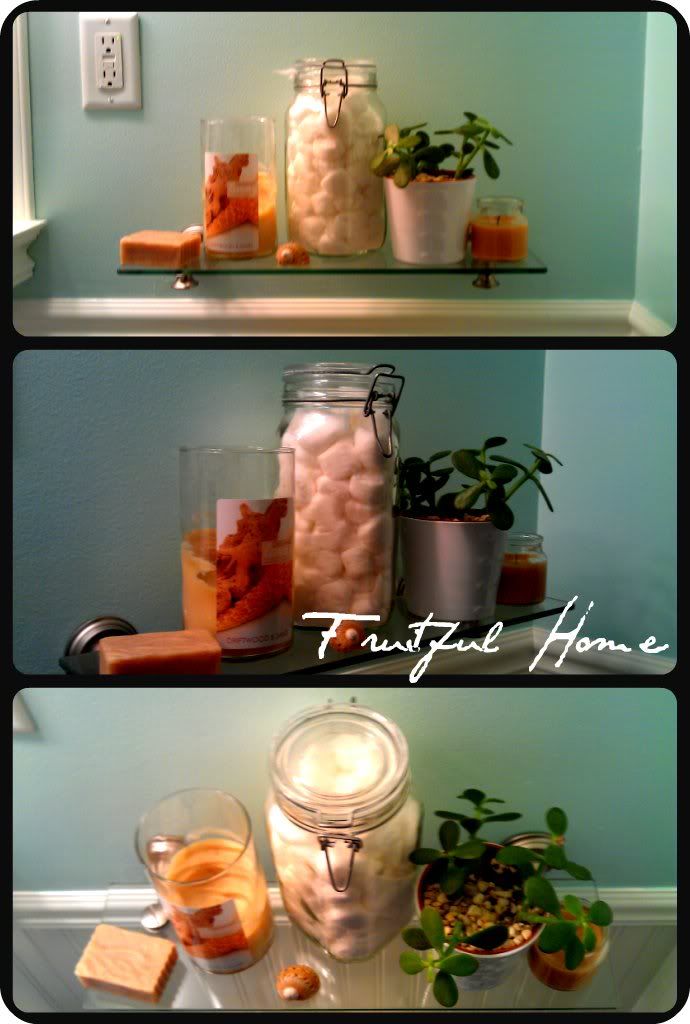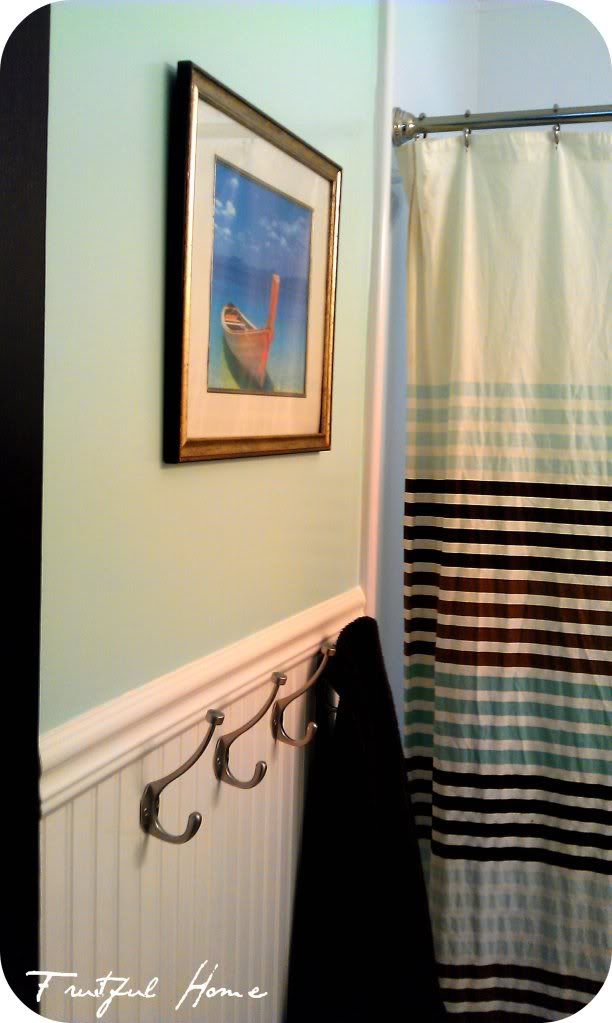 Hope everyone is having a great day!